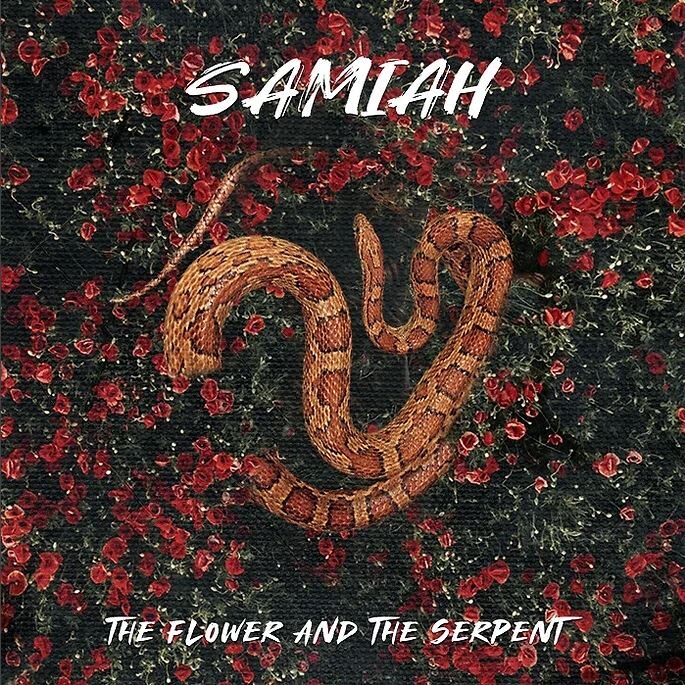 SAMIAH
"THE FLOWER AND THE SERPENT "
An EP released from Samiah very recently has a unique way of bringing together and delivering impactful alt-rock with a particular form of storytelling and an impassioned way of approaching the performance which works wonders for the listener.

The Flower and The Serpent is the title of the release and it covers a lot of ground in terms of a fresh breed of in-your-face rock with a metal Edge and a really big overall sonic presence.
The EP features a handful of singles that you can definitely hear on the radio almost anywhere and that element is there because they have a really well-balanced dynamic and the singer is just killer when it comes to you laying out these melodic licks.
Being able to have that metal feel but also have so much melody involved is a really great style for these guys and I'm just a big fan of heavy music with gorgeous female vocals all over it.
To me, it makes things so full of feeling and so satisfying.
The EP feels longer than it actually is which is a good thing and it's fun to be able to sort of dive into the world of Samiah for a bit as well.
One of my personal favorite tracks on the record is called "Hunger" and it's got a very radio single feel to it but also reaches a bit outside the box in its own way.
This is definitely the kind of band to keep an eye out for and hopefully, we can expect more from them in the near future.
Dig on this when you get a chance, it'll be worth it.