One of the 13 featuring songs of AROUND THE 13 SINS
This track got (on the specialized site SubmitHub)
4 positive notes
including
2 very good notes
of 63/100 & 66/100
(see comments below)

Today March 1st "

Impure Intentions

" was directly
ranked 31th
at the
Hard Rock / Metal Top 50 Chart

Click
on the below logo to read the
last great review
of
Around The 13 Sins
by Metal Temple Magazine

SOME CLIENTS OF THE ALBUM REBELLION IN SOLITUDE PROUDLY SHOWING THEIR OWN ONE !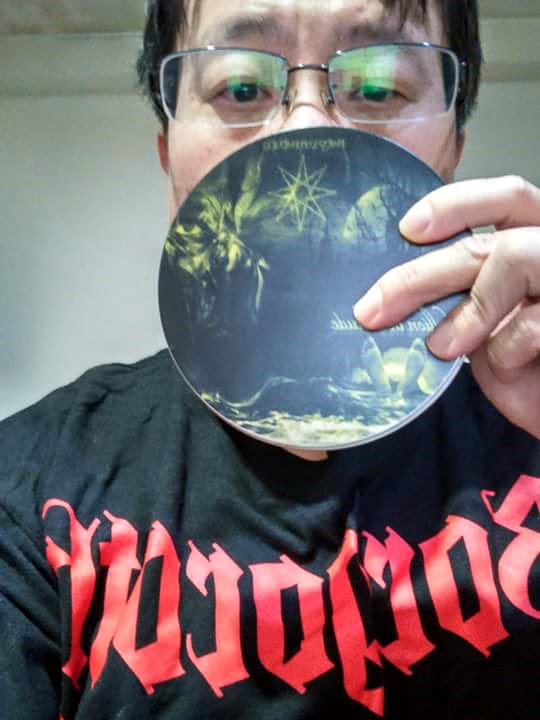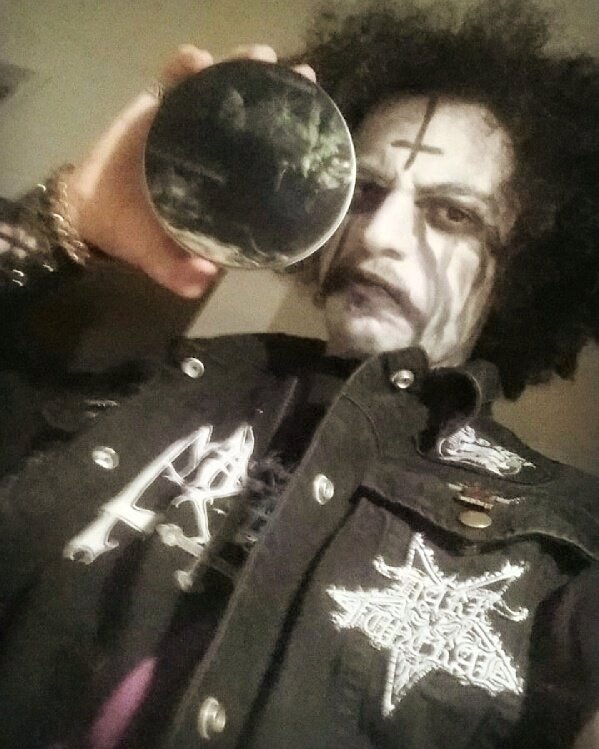 MATIN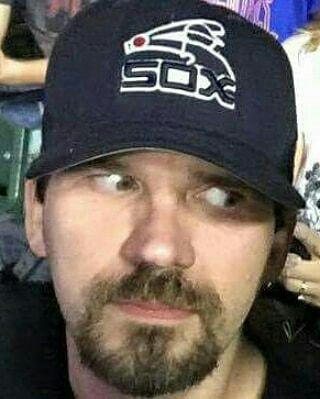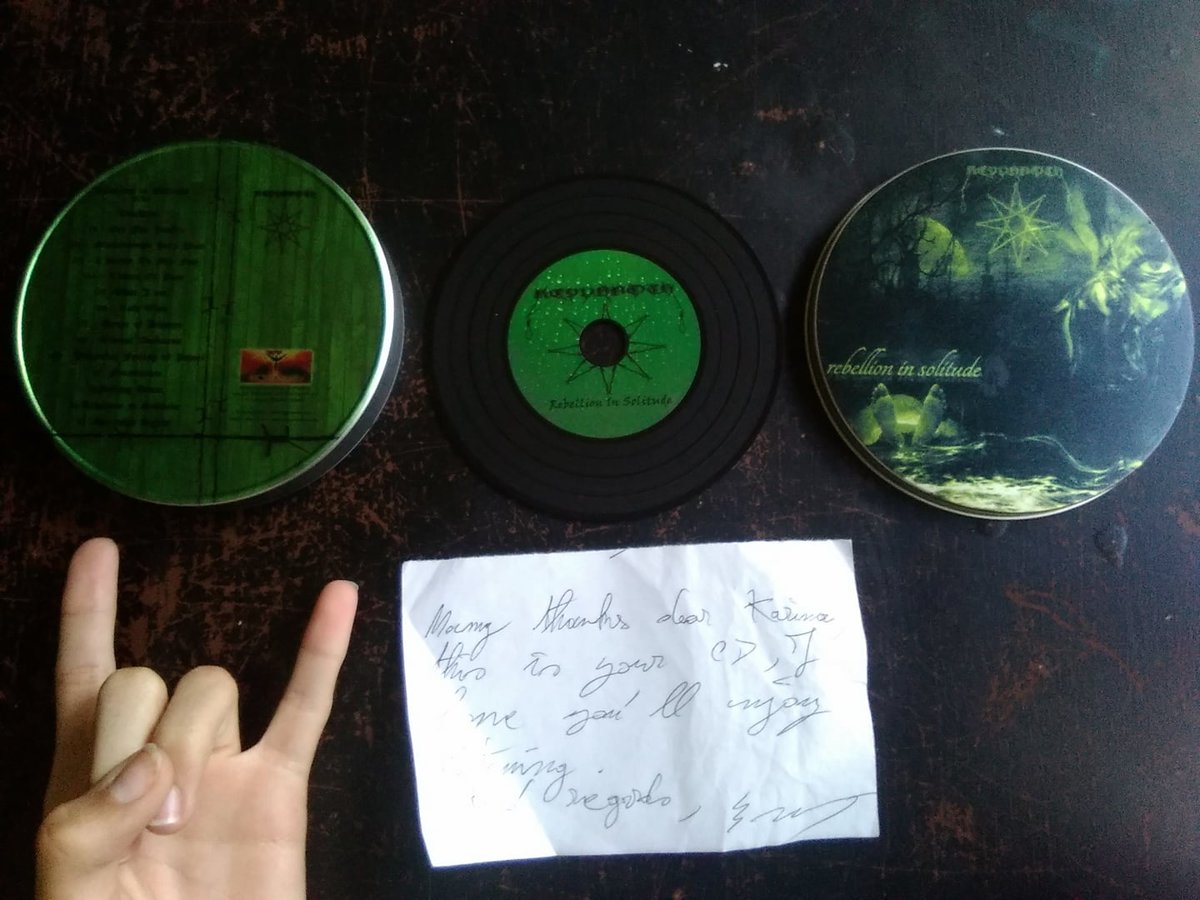 KARINA
JOËL
Battle Of The Bands Championship For The Week Of 04/12/20 - 04/17/20 (Poll Closed)

Beshenitar

ranked 2nd at the weekly Battle Of The Bands


New awesome performance of

Beshenitar

who was ranked 2nd in the weekly Battle Of The Bands of April 12th, 2020.

Opposed to 55 international Metal bands he got 1421 votes and was only defeated by a professional band of London helped and supported by medias who obviously won the contest and will be of course the monthly winner.

So I want to congrat Beshenitar who is in my heart the winner of this difficult conpetition, without forgetting to congrats the 2 other Metal bands of my label, AKARDIA and RAVENSKÜL who are respectively ranked 3rd and 4th !!

Many thanks also to all having kindly voted for them and shared the posts.

Click on the drawing below to go to the Battle Of The Band's page



2nd BAND OF THE MONTH IN AUGUST 2018
Beshenitar

was ranked 2nd at the

Metal Devastation Radio's Battle of the Bands

for

August 2018

among 32 bands.


Click

on the picture below for more infos

Some of Beshenitar's influences :
Mayhem, Gorgoroth, Sargeist, Beherit, Immortal
Beshenitar's biography :
Beshenitar is a One Man Band Raw and Ambient Black Metal of Iran (Mazandaran, Nowshahr) created in 2008 by Keyvan at 16 years old who makes the whole production (guitars, vocals, keyboards, compositions, lyrics).
The lyrical themes are misanthropy, dirty politics, death, solitude.
The word "Beshenitar" in the Pahlavi Book of the Middle Persian Language Academy (before the Arab invasion of Iran during the Parthians and the Sasanians in 247 BC) means suffering and grieving.
After several demos, Beshenitar released 3 album : "Rebellion in Solitude" in 2018, "The Great Wound of History" in 2019 & "Around the 13 Sins" in 2021.
"Rebellion In Solitude" is available in Luxuous Metal tin box (check the shop link up in the page).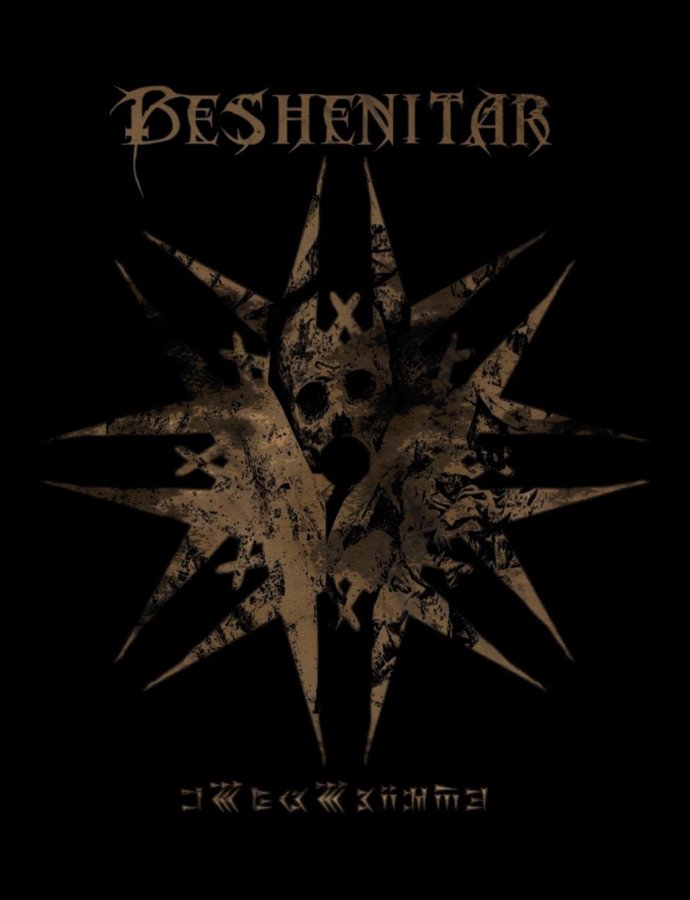 THANKS FOR BEING THERE and DON'T HESITATE




to give

YOUR FEELINGS




and to

ASK QUESTIONS

to Beshenitar
!