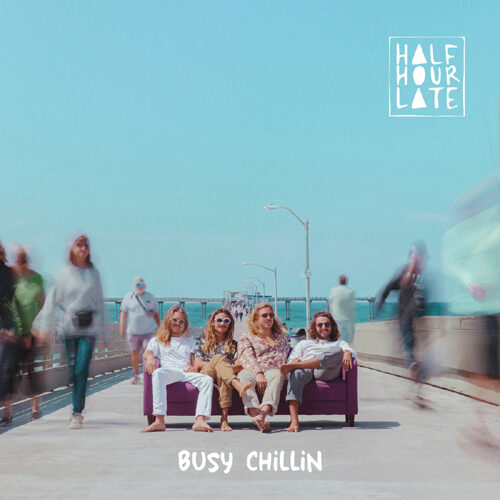 HALF HOUR LATE
Featured Band HALF HOUR LATE
A fun pop rock and jam record from Half Hour Late has been released into the world and if you want to kick back and have a good time, this is the soundtrack for the night for you.
The band exudes this excited but chill sound and once you get a taste, you can't stop listening.
They jam in a classic way and spend their time performing live everywhere they possibly can so they can really jam on these tunes properly.
The single is called "Bait" but really all the songs on this record are singles and they each stand their own ground while comfortably fitting in with the rest of this pop glossed album.
A lovely and rhythmical bunch of songs that are cultured and optimistic release!
Busy Chillin is the album title and you don't want to miss this.