NEW EP "
HIJOS DEL ODIO

" ! ALL INFOS BELOW !
Phoenix is really honored that the solo band Emetic Induction (Rafael Älves) belongs to the awesome mixshow DARK INDULGENCE by DJ Scott DURAND (click on the picture or the link below).
The official merch page of where you can find the EP HIJOS DEL ODIO (containing the track INEXORABLE FUTURE) is at EMETIC'S STORE

Dark Indulgence Episode 100 | 05.12.19 Industrial EBM & Synthpop Mixshow by Scott Durand ::: This week featuring brand new tracks from Cubanate / God Module / Liebknecht (Daniel Myer) / Cygnosic / Leifendeth / Die Sektor / Poizon Party IV / Mondträume / Der Ghul / Jonathan Christian / Emetic Induction and more.
Playlist :
Leifendeth - Not again
V O R T E X - Fragil (Black Leather Records)
Operation Blue Eyes - Witch hunt
Capsules of Energy - No more tears
13th Angel - Fallen angel (Touched by Stahlnebel & Black Selket)
Emetic induction - Inexorable future (Rafael Älves)
Mondtraume - All you cannot see
Detriti Records - Comfort
Severe Illusion - Human rites
Skornhead - WPF
God module - Cross my heart
Poizon Party IV ft Genius of Nefarious - Connect the cuts
Der ghul - Trauma
Johnathan Christian - Car crash romance (Leaether Strip remix)
Empyres - Fire (Viscera Drip remix)
Fixmer/McCarthy - Let it begin (Phase Fatale remix)
Diverje - War within me
Liebknecht - Koln (PH34R Remix) (Scott Durand edit)
4b0u7m3 (Alien Rave Music) - Alien acid venom
Cubanate - Vortex
Cygnosic - The fear within
Machines on Blast - Chemical coma (Caustic serotonin overload mix)
SHARPLINES - Time predators
Die sektor - Mina harker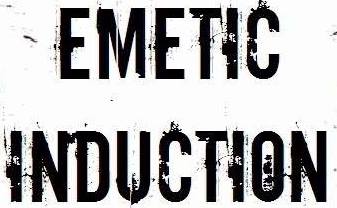 THANKS FOR BEING THERE

and

DON'T HESITATE


to give

YOUR FEELINGS
and to

ASK QUESTIONS
to

Emetic Induction
!