SLANT SIX
.
Edmonton (
Canada)
Blues-Rock / Hard-Rock
Some of Slant Six influences :
John Lee Hooker, SRV, ZZ top, Motorhead, Slash, Ace Frehley, Steve Clark, Mick Mars
Slant Six biography :
Slant Six, Edmonton band based in Alberta (Canada), created in late 2015, 5 piece band made up of musicians of different musical backgrounds, is influenced by the roots of the blues and the love of rock and roll.

The writing of their songs reflects this love for different styles of music old and new which makes the Slant Six style unique and innovative.
Slant Six is always a pleasure to hear and watch and will leave you wanting more.
With maintaining a #1 standing on the Edmonton Rock Charts on Reverb Nation, Slant Six proudly boasts airplay internationally, and has achieved a top 10 status on Valley FM 89.5 in Australia, Kaos FM 88.2 NZ, Nu Rock radio, Revolution X, and local airplay on Edmonton 102.3 Now radio, and most recently the new single Getting Out was featured on 100.3 The Bear and reached #1 on Valley Fm 89.5.
Chosen to play the after show at The Monster Truck concert in Edmonton 2018.
Slant Six lets the colors of their influences come through the music they play in a style of their own.
While still a preschooler in Montreal,
Sacha Hubert
picked up his first instrument including the accordion and piano, but he was most passionate about was singing.
Sacha
always was a writer. At a young age his teachers encouraged him to write short stories, many of which received awards in school competitions.
When his daughter started her own music career he became a band manager.
Sacha founded Slant Six in late 2015 with his friend Nils Markstrom. When the rest of the Slant Six members joined the group they knew they had something good going on.
Born and raised in the Philippines, Lex Querubin picked up the guitar at the age of 16 and almost never puts in down.
Inspired by listening to Filipino rock songs on the radio he practiced hard to be the best he could be. He later discovered metal, blues, jazz and fusion and took a bit of all these styles to develop his own.
In 2010 Lex ended up in Canada and played with some new friends until he met the guys of Slant Six in 2018 and finally joined them in 2022.
Since
the age of 15
Nils Markstrom
has never quit pursuing the dream. He has been in numerous bands throughout his music career and even moved to Manchester UK for a time. He has played all styles of music from country to metal and finally felt at home in Slant Six as a co-founder in 2015.
Nils
took a break in 2016 and returned home to Slant Six in 2019 which brings back a familiar vibe to the sound of the band. With his great work ethic and musical inspiration he is a perfect fit to the band both as a guitarist and co-writer
Dallas Heal started playing in bands later than most, but that didn't stop him from achieving his musical goals.
With his easygoing attitude and hard work ethics, he has played in some great bands, playing not only all over Canada, but in the US and Europe as well.
Dallas draws inspiration from the rock and roll bands of the 60s, 70s and 80s but enjoys any type of real music.
When asked to join Slant Six, Dallas jumped in with both feet and has quickly found himself at home.
Chris Pigeot started drumming when he was 14 with his schoolmates in Paris, France, doing originals and learning the instrument at the same time. Eventually, the band got better and started touring around France and England.
Chris moved from Paris to Alberta in 2013. Moving to Canada brought out his rock and metal background and he started playing in cover bands, learning new styles such as country and blues. This brings us to Slant Six, this new formation being a perfect combination of all these styles.
Chris fits right in with the boys of Slant Six, who all had different musical backgrounds and influences. Playing "spicy blues", as he calls it, has been fun and given him hope for great things to come with this band.
SLANT SIX

NEWSLETTER
Write your e-mail by using the below form for receiving Slant Six NewsLetter.
IMPORTANT
: Don't forget to write your e-mail address for receiving the NewsLetter.
THANK YOU ALL.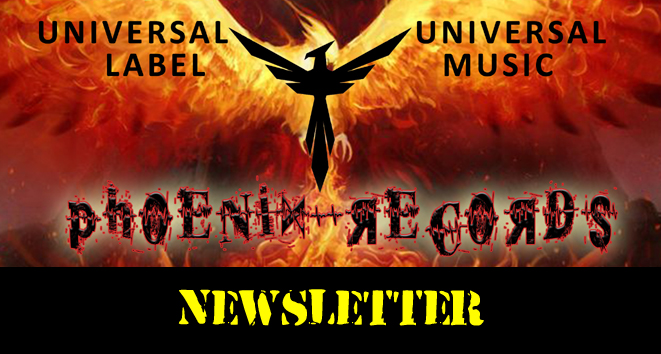 THANKS for BEING THERE and USE the below FORM
to give Your Feelings
and to ask Questions to

Slant Six
!